Deputy Director Of Education (ADMINISTRATION)
The Directorate of School Education, Puducherry is serving to the citizens of the Union Territory of Pondicherry located in the following four landscapes of the three neighbouring states of Tamilnadu, Kerala and Andhra Pradesh.
| Nomenclature of landscape | State in which located |
| --- | --- |
| Puducherry | Tamilnadu |
| Karaikal | Tamilnadu |
| Mahe | Kerala |
| Yanam | Andra Pradesh |
The Directorate of School Education is responsible for providing literacy and education to the people of this Union Territory at Pre-Primary, Primary, Middle, Secondary and Higher Secondary Levels of schooling.
The Distribution of teaching staff Region-wise:
Nomenclature of the posts
Region-wise allocation
Puducherry
Karaikal
Mahe
Yanam
Total
Principal
25
7
2
1
35
Vice Principal
34
9
4
1
48
Head Master Gr. I
45
17
5
6
73
Head Master Gr.II
124
45
8
7
184
Lecturer
420
88
62
18
588
Lecturer (Physical Education)
32
10
3
1
46
Instructor
57
8
1
0
66
TGT (Tamil)
314
78
-
-
392
TGT (Telugu)
-
-
-
24
24
TGT (Malayalam)
-
-
31
-
31
TGT (Hindi)
14
6
19
12
51
TGT (Sanskrit)
1
-
2
-
3
TGT (Arabic)
2
5
11
1
19
TGT
1278
253
113
102
1746
Coach
8
0
0
0
8
Physical Education Teacher
136
45
11
7
199
Headmaster (Primary)
124
41
9
12
186
School Librarian
80
28
7
7
122
Performing Arts Teacher
40
14
2
1
57
Sewing Teacher
71
24
9
3
107
Fine Arts Teacher
96
23
5
4
128
Primary School Teacher
1395
520
134
116
2165
Bal Bhavan Instructor
61
-
-
-
61
Balasevika
186
37
11
11
245
Conductress
173
38
10
12
233
Apart from these government run educational institutions, this Directorate is financially supporting various private educational institutions through Grant-in-aid for providing education to all the children of this Union Territory, who are in the age group of 3 - 17 years. The financial outlay on the Grant-in-aid provided to a total number of 36 educational Institutions in the current financial year is Rs.10.27 Crores.

Besides, providing regular and formal education to the younger citizens of this Union Territory, the following services are rendered to develop the socio-economic status of the students in the age group of 3 - 17 and the teachers, by implementing various welfare schemes.
Provision of Breakfast Scheme
Provision of Midday Meals scheme
Provision of Text/Note Books to students of Below Poverty Line & Economically Weaker Sections, of the soceity.
Provision of Dictionary to Students of Standard IX
Provision of Uniform Clothe to students from I -XII Std.
Provision of Footwear to students from Standard I - XII
Provision of Scholarship to ECONOMICALLY WEAKER SECTION/BELOW POVERTY LINE/ OTHER ECONOMICALLY BACKWARD CLASS,students.
Provision of Financial assistance to students for medical treatment, on payment of a nominal premium.
Provision of Financial assistant to teachers for expenses connected to the marriage of their daughters.
Provision of Financial assistance to the family of the teacher who die in harness.
Provision of Lumpsum grant for producing 100% Pass in the SSLC / HSC public examination.
Recognizing the services of teachers who produce 100% subject-wise Pass Percentage

Further to the provision of these facilities to students in the formal education sector, Free of Cost Coaching Classes are run to students of Minority Communities, for equipping themselves to compete in the various tests/ examinations for B. S. R. B. /Civil Services / Staff Selection Commission / National Talent Search Competition for Medical & Engineering and to the candidates sponsored by the Government of Pondicherry.
In these volumnious task of provision of education to the public of this Union Territory, the Director is assisted, by the following Officers on Academic and Administrative sides.
ADMINISTRATION:
Deputy Director (Administration)
Senior Accounts Officer
Revenue Officer (Land Acquisition)
Tahsildar
Officer on Special Duty (Plan)
Junior Accounts Officer (Audit)
Law Officer
ADMINISTRATION:
Joint Director of Education (Higher Secondary Wing)
Chief Educational Officer, Pondicherry, Karaikal & Mahe
Delegate to the Director of School Education, Yanam
Deputy Directors of School Education:

Women
French
Sports and Youth Services
Adult Education
Elementary Education
Vocational Education

Officer on Special Duty (State Training Centre)
State Level Co-Ordinator for National Service Scheme.
State Level Co-Ordinator for Community Service Scheme.
Group Commander, NCC Groups.
Principal, District Institute of Education & Training.
State Project Director (Sarva Siksha Abhyan Scheme)
The Office of the Director of School Education is functioning with five sections of Establishment namely,
Directorate Establishment
Establishment I Section
Establishment II Section
Establishment III Section
Establishment IV Section
The Directorate Establishment looks after the service matters related to the Officer/Staff employed in the Directorate of School Education such as :
Director of School Education
Joint Director of Education (Higher Secondary)
Deputy Director (Administration)
Deputy Director (Elementary Education)
Officer On Special Duty (Plan)
Senior Accounts Officer
Junior Accounts Officer
Stores Superintendent
Stock Verifier
Store Keeper Gr.II/ III
Law Officer
Legal Assistant
Revenue Officer
Superintendents
Tahsildars
Field Surveyor
Field Supervisor
Revenue Inspector
Sub Inspector Of Survey
Field Assistant
Planning Officer
Statistical Officer
Statistical Inspector
Data Processing Assistant
Data Entry Operator
Computor
Driver Grade I/ II
Stenographer Grade I/II/III
Assistant
Upper Division Clerk
Lower Division Clerk
Binder
Multi Task Staff (General)
Caner
Security
Multi Task Staff (House Keeping)
In addition to the above assignment of the following service matters of Teaching and Non-teaching staff are attended to
Headmaster Gr.I and Gr.II
Librarian
Fine Arts Teacher
Performing Arts Teacher
Sewing Teacher
Bal Bhavan Instructor
The other four Establishment Sections, viz., I, II, III & IV look after the service matters related to the following teaching personnel and allied category of staff members, respectively.
Establishment I Section:
Principal
Vice-Principal
Deputy Director
Chief Educational Officer
OSD (STC)
Balasevika & Conductress
Daily Rated Group 'D' Employees
Part Time Sanitary Assistant/Helper
Part Time Meals Carrier
Part Time Watchman
Part Time Cook
Establishment II:
Lecturer In All Disciplines
Trained Graduate Teacher (Tamil/Telugu/Malayalam/Hindi/Arabic/Sanskrit)
Establishment III:
Head Master (Primary)
Lecturer (Phy. Edn.)
Instructor
Trained Graduate Teacher
Physical Education Teacher
Coach
Establishment IV
Primary School Teacher
Regularisation, Confirmation and seniority of all teaching staff
These five Establishment Sections handles service matters such as Recruitment, Grant of Promotion, Regularisation, Seniority, Confirmation, Transfer, Grant of Senior/Selection scale of pay, permission to Higher studies, No objection certificate for obtaining of Passport / to go abroad / acquiring of Immoveable Properties, related to the teaching personnel and allied category of staff/employees of this Directorate, mentioned above.
<< Back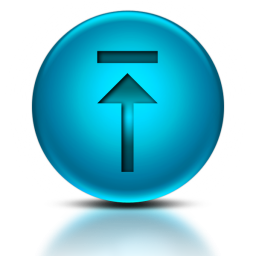 Top