DISTRICT INSTITUTE OF EDUCATION AND TRAINING (DIET)




LAWSPET, PUDUCHERRY-605 008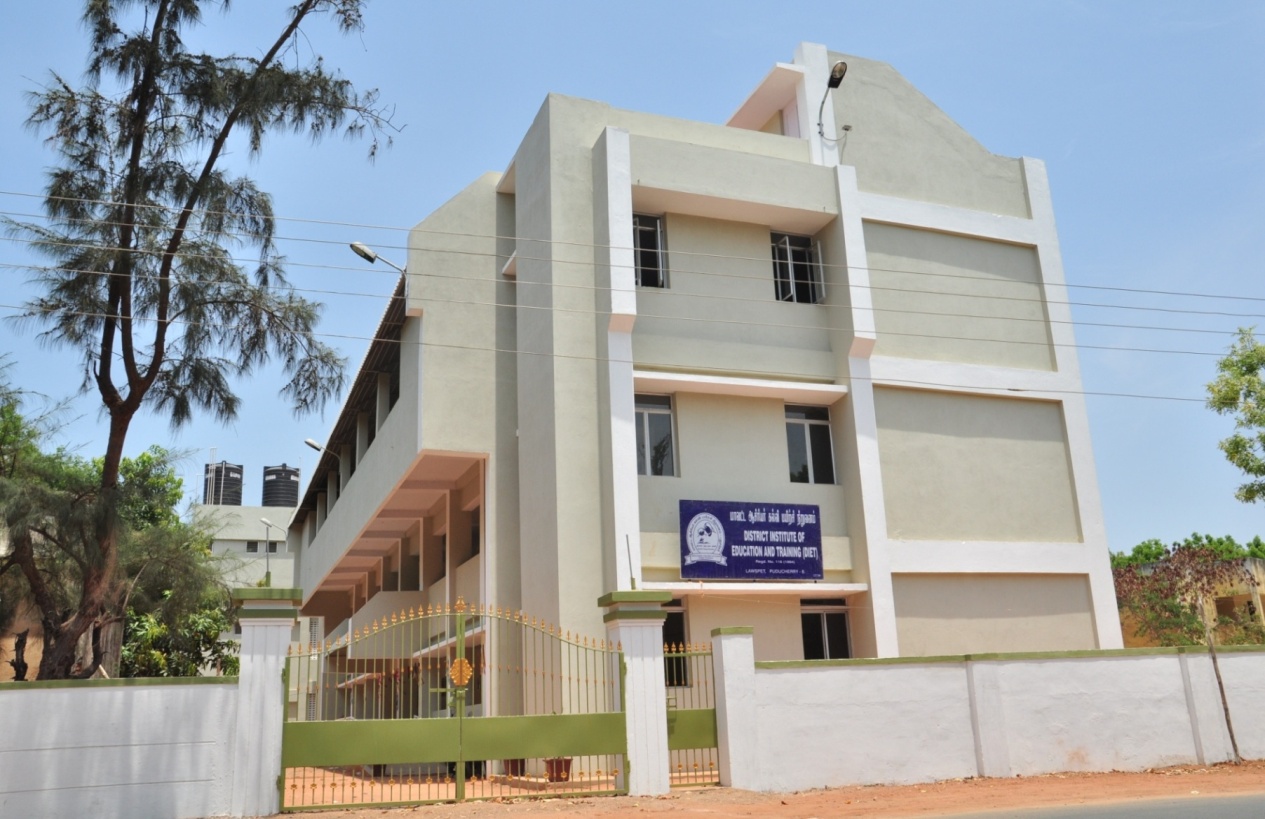 Our Vision
        To provide outstanding teaching and service, focusing on the integral development and enhancement of Research based Teacher Education with integrity.
Our Mission
        To create future teachers with global outlook, to enrich the quality of the teachers  and  their service to the community.






Background
The DIETs were envisioned in the National Policy of Education, 1986, and were created by the Government of India, Ministry of Human Resource Development in the early 1990s to strengthen elementary education and support the decentralization of education to the district level, under the Centrally Sponsored Scheme on Teacher Education.  District Institute of Education and Training, Puducherry was created on 15th April 1994 under the Society Registration Act No.XX1of 1860 of Puducherry.   It is an autonomous organization functioning as per the Rules and Regulations framed by the governing body.
Key activities and Programmes:
The focus areas visualized for the DIETs are based on NCF 2005, NCFTE, 2009. The operational guidelines that have been providing ideas regarding the directions for teacher professional development work.  The  MHRD suggested in its guidelines that DIET should have the Five wing structure and under restructuring of DIET, as follows:
Pre-Service Teacher Education (PSTE)
Teacher Professional Development (TPD)
Educational Technology and Material Development (ET & MD)
Assessment and Evaluation (A & E)
Field Interaction and Action Research (FI & AR)

EDUCATIONAL TECHNOLOGY [ET] BRANCH
This branch ensures infrastructure availability – computer lab, Internet (preferably broadband wireless), with other ICT devices including radio, TV, camera, audio recorder, mikes, speakers handy-cams etc. Digital library/repository is maintained in the lab along with the variety of resources like lesson plans, TLM.
.
INFRASTRUCTURE AND FACILITIES:
The infrastructure of the DIET as per the Guidelines (1989)
Library function as a Resource Center for the district.
Full-fledged computer lab.
Multimedia presentation.
Smart Classroom with multimedia facilities.
Air-Conditioned Training Hall.
SEMINARS, WORKSHOPS AND EXPOSURE VISITS:
a) Participating in seminars /workshops conducted by NCERT, SCERT and RIE, towards professional development.
b) Exposure Visits, Special school visit, Anganwadi visit and field trips for pre-service Teachers every year.
c) Pre-service Teachers were given exposure visit to places of scientific and historical importance.
RESEARCH AND PUBLICATIONS:
a) DIET will also support publication by teachers in the Districts. Small grants and support for publication will be made available for the teachers.
b) DIET publishes NEWSLETTER bi-monthly and circulates to all Govt. Schools in Puducherry.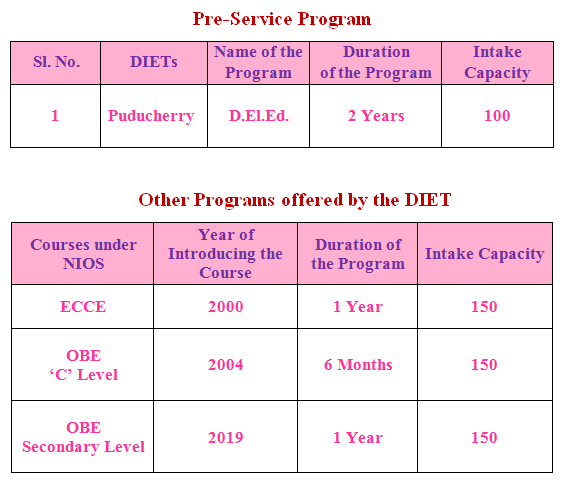 << Back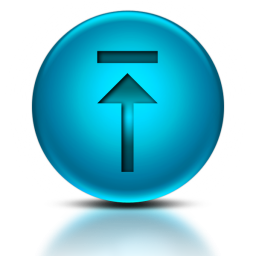 Top