NATIONAL CADET CORPS
The National Cadet Corps since its inception has evolved into an institution symbolic of national solidarity and integration. Youth from the length and breadth of this country and from all strata of society have been forged into men of steel at this unique `Cradle of leadership'.
The NCC has its genesis in the `University Corps' which was created under the Indian Defence Act, 1917 with the object to make up the shortage of the Army. In 1920, when the Indian Territorial Act was passed, the `University Corps' was replaced by the University Training Corps (UTC). In 1942 the UTC was renamed as the University Officers Training Corps (UOTC). The need to create youth organization at National level to rein the young boys and girls to be better citizens and future leaders of our country in all walks of life, including Defence forces was rightly realized by our leaders. A committee under Pandit HN Kunzru was set up in 1946 at the behest of our first Prime Minister Pandit Jawaharlal Nehru. Thus National Cadet Corps came into existence from 15 July 1948 under National Cadet Corps Act No.XXXI of 1948 enacted by Parliament.
There are as on today 17 Directorates at designated State capitals/Union Territories headed by Deputy Director General. Their Head Quarters is located at New Delhi with its head called Director General, NCC.
MOTTO OF NCC
The motto of NCC is " Unity and Discipline". 'Unity' implies our basic oneness, the brotherhood of all the Indian people regardless of their caste, colour or creed. Likewise, `Discipline' is the very bedrock on which any growing nation is founded. It is for these reasons that `Unity and Discipline` has been adopted as motto of the NCC.
SIGNIFICANCE OF NCC
Youth is the best time to acquire the power of self–control. We are living in a dynamic world characterized by rapid changes. Tensions, contrasts, contradictions, confusion as well as new opportunities are signs of it. Nowhere is this more startlingly evident than among the young people. The period of youth is a restless dynamic phase of life and its power needs to be harnessed for its own present good and for the ultimate benefit of society. We have to channelise the energy and dynamism of young men and women towards activities beneficial to them and to the society.
In this context, the youth of India to-day needs to be directed towards constructive use of his/her leisure time, wholesome recreation, wide cultural sympathies, abiding social consciousness and alert mind. In all the above aspects, the NCC renders a significant service to the nation.
N.C.C. FLAG
The inter-service character of the NCC is reflected in its flag. There are three colours in the flag, namely, Red, Navy Blue and Sky Blue, from left to right(when you are facing the flag). The Red Colour is for the Army, Navy Blue for the Navy and Sky Blue for the Air Wing. In the center of the flag is the circular floral wreath with the words `NCC', written in Golden Yellow colour. The same three colours are seen in the lanyard which the Associate NCC Officers (ANOs) wear around the left shoulder.
NCC at Puducherry
NCC Group Puducherry was raised on 29 Jan 64, and subsequently three units of Tamil Nadu State were grouped with it to augment its strength. The territorial jurisdiction of the group now extends to Puducherry, Karaikal, Mahe and Yanam Regions of the Union Territory and parts of South Arcot, Tanjore and Tiruchirapalli District of Tamil Nadu.
NCC activities of the 08xNCC units are looked after by the Group HQ located at Puducherry. It has on its roll 10500 cadets of Senior and Junior Division and senior & junior wing NCC drawn from 36 Colleges and 86 schools. Puducherry Group function under NCC Directorate (Tamil Nadu, Puducherry and Andaman) and its head office is located at Fort Saint George, Chennai.
NCC Group Puducherry has Army, Navy and Air Wing (Flying) NCC. The NCC conducts following types of training.
Drill
Firing
Flying with 2x Microlight Aircraft and 1xGlider
Ocean Sailing, boating, rowing and Kayakking
Mountaineering
National Integration Camp
Basic leadership Camp
Motorcycle/cycle expedition
BRIEF HISTORY
Since its raising the Group has undergone various Organisational changes over the years and is now having all the Wings of NCC, i.e., Army, Navy, Air and Girls Wing. The present types and number of units under command is indicated here under:-
| | | |
| --- | --- | --- |
| (a) | Infantry Battalion | 01 |
| (b) | Infantry Indep Coy | 02 |
| (c) | Composite Technical Coy | 01 |
| (d) | Naval Units | 02 |
| (e) | Air Sqn (Fly) | 01 |
| (f) | Girls Indep Coy | 01 |
| | TOTAL | 08 |
As on date, this Group has reckonable strength of the following officers, Associate NCC Officers, Instructional staff, Civilian and cadets which covers 36 Colleges and 86 Schools:
| | | | |
| --- | --- | --- | --- |
| | | Auth | Held |
| (a) | Regular Army/Navy/Air Force Officers | 15 | 09 |
| (b) | Instructional Staff - JCOs/WOs/NCOs | 79 | 78 |
| (c) | Associate NCC Officers | 122 | 96 |
| (d) | Civilian Ministerial Staff | 165 | 124 |
| (e) | NCC Cadets | 10500 | 9482 |
UNITS AND LOCATION
Units of this Group are located as given under in Puducherry & Karaikal:-
a. Puducherry
| | | |
| --- | --- | --- |
| (i) | 1(P) Indep Coy NCC | Puducherry |
| (ii) | 2(P) Indep Coy NCC | Karaikal |
| (iii) | 1(P) Naval Unit NCC | Puducherry |
| (iv) | 1(P) Air Sqn (Fly) NCC | Puducherry |
| (v) | 1(P) Girls Indep Coy NCC | Puducherry |
BRIEF HISTORY OF PUDUCHERRY UNIT UNDER THIS GROUP IS AS UNDER:
PUDUCHERRY UNITS
Service during emergencies such as (Cyclone, Flood, drought, earthquake and Fire)
1(Puducherry) INDEPENDENT COMPANY NCC :

The Unit was raised on 14 Jun 1964 as an Infantry Battalion with an augmented strength of 1640 cadets. Subsequently in 1968 the unit was reorganised into 1 (P) Indep Coy NCC. The present authorised strength of the unit is 250 SD Cadets in four institutions and 1440 JD Cadets in 16 institutions including One Platoon SD and One JD Troop in Yanam.

2(Puducherry) INDEPENDENT COMPANY NCC :

The Unit was raised in 1969 with one SD Coy and 10 JD Troops. In 1982 one platoon was moved to Mahe. It has a strength of 260 SD Cadets in 4 institutions and 50 SW Cadets including one platoon SD at Mahe and 1000 JD Cadets in 10 institutions at Karaikal.

1(Puducherry) NAVAL UNIT NCC :

This unit was raised on 01 Jul 1970 with four Divisions SD and three JD Troops. The present authorised strength of the unit is 260 SD Cadets in 6 institutions and 300 JD Cadets in 3 institutions including One Division and Two JD Troops at Mahe. In addition 20 SW Girl Cadets are being imparted technical training.

1(Puducherry) AIR SQUADRON (FLY) NCC :

This Unit was raised on 15 Dec 1986 with the strength of 200 SD Cadets. The unit has a strength of 300 SD/SW Cadets in 3 institutions and 100 JD Cadets in 2 institutions.

1(Puducherry) GIRLS INDEPENDENT COMPANY NCC:

The unit was raised on 02 JUN 1978 with the strength of one SW Coy and two JW troops. The present strength of the unit is 250 SW cadets in three institutions including one SW division at Mahe and 300 JW cadets in 4 institutions.
ENROLLED CADET STRENGTH JUNIOR DIVISION / WING
S.No.
Army
Region
Allotted
Enrolled
Puducherry
1(P) Inep Coy NCC, Puducherry
1
Calve College Govt. H.S.S
Puducherry
70
70
2
Tamil T. Thiru Vi Ka Govt HS
Puducherry
100
100
3
Fatima Hr.Sec.School
Puducherry
100
100
4
Govt. Hr.Sec. School
Indiranagar, Puducherry
100
100
5
Mahatma Gandhi Govt.Boys H. School
Yanam
100
100
6
V.O.C Govt. Hr Sec School
Puducherry
80
80
7
Kamaraj Govt. Boys Hr.Sec School
Nettapakkam
100
100
8
T Periyar Govt. High School
Ariyankuppam, Pondy
100
100
9
Pettit Seminar Hr Sec School
Puducherry
100
100
10
Vivekananda Govt. boys Hr Sec School
Villiyanur, Puducherry
100
100
11
Navalar Nedunchezhian Govt HSS
Lawspet, Puducherry
100
100
12
Jeevanandam Govt. Hr Sec School
Mudaliarpet, Puducherry
100
100
13
Ilango Adigal Govt Hr Sec School
Muthirapalayam
70
70
14
Govt. HSS
Thondamadalm
70
70
15
JNV, Periyakalapet
Puducherry
100
100
16
K.V.I, JIPMER
Puducherry
70
70
Total
1440
1440
2(P) Indep Coy NCC, Karaikal
1
G P Govt High School
Karaikal
100
100
2
St Mary`s High School
Karaikal
100
100
3
Govt. Hr Sec School
TR Pattinam, Karaikal
100
100
4
Govt. Hr Sec School
Kovilpattu, Karaikal
100
100
5
Govt. Hr Sec School
Thirunallar, Karaikal
100
100
6
Govt. High School
Neravy, Karaikal
100
100
7
Govt. High School
Ambakarathur,Karaikal
100
100
8
VOC Govt. High School
Kottucherry, Karaikal
100
100
9
JN Govt. High School
Nedungadu, Karaikal
100
100
10
KamarajGovt. High School
Poovam, Karaikal
100
100
Total
1000
1000
1(P) Girls Indep Coy NCC, Puducherry
1
Immaculate Heart of Mary`s HSS
Puducherry
100
100
2
Nirmala Ranee Girls HSS
Karaikal
100
100
3
Jawahar Navodya Vidyalaya
Puducherry
50
50
4
Jawahar Navodya Vidyalaya
Mahe
50
50
Total
300
300
S.No.
Navy
Region
Allotted
Enrolled
Puducherry
1(P) Naval NCC, Puducherry
1
Jawaharlal Nehru Govt. HSS
Mahe
100
100
2
Govt. Boys Hr Sec School
Palloor
100
100
3
Govt. Boys Hr Sec School
Thavalakuppam
100
100
Total
300
300
S.No.
Air Force
Region
Allotted
Enrolled
Puducherry
1(P) Air Sqn (fly) NCC, Puducherry
1
Pettitseminar HSS
Puducherry
50
50
2
Veeramamunivar GHSS
Puducherry
50
50
Total
100
100
<< Back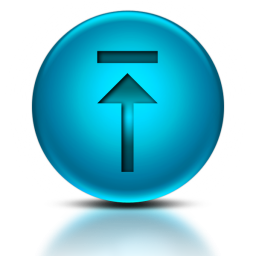 Top