NSS - NATIONAL SERVICE SCHEME
EVOLUTION
EVOLUTION
NATIONAL SERVICE SCHEME
In the Union Territory of Puducherry, National Service Scheme was introduced in 1976 first in colleges. It was extended to Polytechnic Colleges and Higher Secondary Schools in 1986 with a meager strength of 1000 volunteers. It was grown to 17387 volunteers in 2015-16 covering 145 institutions (51 Colleges, 7 Polytechnic Colleges, 2 Teacher Training Institutes, 3 Industrial Training Institutes and 82 Higher Secondary Schools with 181 Programme Officers) to execute the scheme at the Institutional level. At present 9 Self Financing Units are also functioning.
OBJECTIVES
The broad objectives of NSS are to:-
Understand the community in which they work;
Develop inter and inter personal relationship;
Identify the needs and problems of the community and involve them in problem solving process;
Develop among themselves a sense of social and civic responsibility;
Utilize their knowledge in finding practical solution to individual and community problems;
Develop competence required for group-living and sharing of responsibilities;
Gain skills in mobilizing community participation;
Acquire leadership qualities and democratic attitude;
Develop capacity to meet emergencies and natural disasters and
To Practice national integration and social harmony.
SYMBOL
The symbol of the National Service Scheme is based on the 'Rath' wheel of the Konark Sun Temple in Orissa. The giant wheel of the Sun Temple portray the cycle of creation, preservation and release, and signify the movement in life across time and space. The design of the symbol, a simplified form of the Sun-chariot wheel primarily depicts movement. The wheel signifies the progressive cycle of life. It stands for continuity as well as change and implies the continuous striving of NSS for social transformation and upliftment.
MOTTO
The motto or watchword of the National Service Scheme is 'NOT ME BUT YOU'. This reflects the essence of democratic living and upholds the need for selfless service and appreciation of the other person's point of view and also to show consideration for fellow human beings. It underlines that the welfare of an individual is ultimately dependent on the welfare of society on the whole. Therefore, it should be the aim of the NSS to demonstrate this motto in its day-to-day programme.
NSS SONG
The following song has been declared as NSS Song at the National Level. It is customary to sing the song in group during every programme organised by NSS:
We shall overcome,
We shall overcome,
We shall overcome some day,
O, deep in my heart
I do believe that
We shall overcome some day.

We'll walk in hand in hand,
We'll walk in hand in hand,
We'll walk hand in hand some day,
O, deep in my heart,
I do believe that

We shall overcome some day.

We shall live in peace,
We shall live in peace,
We shall live in peace some day,
O, deep in my heart,
I do believe that

We shall overcome some day.

The truth will make us free,
The truth will make us free,
The truth will make us free someday,
O, deep in my heart,
I do believe that
We shall overcome some day.

We are not afraid,
We are not afraid,
We are not afraid to-day,
O, deep in my heart,
I do believe that
We shall overcome some day.
NSS DAY
NSS was formally launched on 24th September 1969, the birth centenary year of the father of the nation. Therefore, 24th September is celebrated every year as NSS Day with appropriate programmes and activities.
PROGRAMMES
REGULAR
Literacy and Education
Functional Literacy.
Pre-School Education.
Educating the School-dropouts.
Work in Creches.
Running of balwadis.
School feeding programme.
School libraries & book banks.
Cultural activities.
Organisations of Youth Clubs, rural & indigenous sports.
Discussion on eradication of Social evils.
Community singing.
Awareness programmes.
Other activities.
Service during emergencies such as (Cyclone, Flood, drought, earthquake and Fire)
Assisting authorities in distribution of essential items.
Assisting the health authorities in inoculation, immunisation, supply of medicines and other related activities.
Assisting the local authorities in relief and rescue work.
Assisting the local people in reconstruction.
Collection and distribution of donations, clothes for affected people.
Other activities.
Environment enrichment and Conservation
Preservation and upkeep of ancient monuments: creating consciousness about the preservation of cultural heritage; temple renovation.
Environment sanitation & disposal of garbage composting.
Construction and repair of roads, village streets, drains and cleaning of environment.
Construction of sanitary latrines, urinals etc.
Cleaning of village ponds and wells.
Creation of tree consciousness.
Plantation, preservation and up keeping of trees.
Preservation of soil erosion and work for conservation.
Popularization & construction of Gobar gas plants.
Pre-plantation operations.
Construction & laying of parks.
Creating awareness among community about the problems of environment.
Advocating people on the preservation of forests and wild-life.
Popularization of solar/gas cookers.
Cleaning in slums.
Other activities.
Health, family welfare and Nutrition
Programme of Mass immunization.
Working with people in nutrition programmes.
Pathological examination.
Provision of safe and clean drinking water supply.
Integrated child development programmes.
Health education and primary health care.
Population education & family welfare.
Blood donation camps.
Help to patients.
Help to orphans and aged persons.
Help to physically handicapped & mentally retarded persons.
Setting up medical centres.
Carrying of medico-social surveys.
Assistance in running dispensaries.
Anti-drug addiction drives.
Other activities.
Production oriented programmes
Advocating advanced agricultural practice.
Rodent Control & Pest management.
Weed control.
Soil testing and soil health care.
Assistance for repairing agricultural machinery.
Work for the promotion and strengthening of Co-operative Societies in Villages.
Assistance & guidance in poultry farming, animal husbandry, care of animal health.
Awareness in use of fertilizers & hybrid seeds.
Other activities.
Other Social Service Programmes
Work in Welfare Organisations of Women.
Imparting training to women in knitting, sewing, embroidery etc.
Awareness in women in exercising their rights.
Adoption of villages.
Conducting Socio-economic surveys.
Social Service to slum dwellers.
Awareness among people in the wake of banks for rural development.
SPECIAL CAMPING
Camping is an important activity of NSS. Special Camps are held for 7 days in summer vocation and winter holidays. The normal strength of the camp is 50. On bigger level inter-college and inter-school camps are also held from time to time. During camp the activities mentioned under regular programmes will be undertaken in addition to need based programmes depending on the place of camping. Generally Special camps are held in adopted villages and slums.
VILLAGE/SLUM ADOPTION
Adoption of a village or an urban slum area is a very meaningful programme in NSS. It is better to concentrate attention on one area and take up the task for development perspective, than to fritter away energy in many locations involving too many activities which may not be completed at all or where the follow up action may not be possible. From this point of view, village/slum adoption programme should ensure continuity of work vis-a-vis sustained action, evaluation and follow up work.
VOLUNTEERS
HOW TO ENROL
Any student at the University, Colleges, Polytechnic Colleges, Teacher Education institutes and Higher Secondary schools in which NSS has been introduced, may enroll himself/herself as an NSS volunteer submitting an application and enrolment form available with the NSS Programme Officer of the concerned institution. The enrolment in NSS is open to all students. However, the strength of such enrolment will be limited to the allocation of NSS volunteers made to each institution.
WHAT TO DO?
Any student enrolling as NSS volunteer should put in atleast 120 hours of community service in a year for a continuous period of 2 years. He/she should totally put in 240 hours in 2 years on different programme other than special camping.
WHAT TO GET?
Every NSS volunteer on the completion of 2 years and with 240 hours of work is eligible for an NSS certificate and this certificate entitles them an extra weight of 3 percent of marks at the Higher secondary examination, while seeking admission to higher education in Colleges.
NGO
The National Service Scheme itself is a service organization supported by the Government. There are quite a large number of Non-Governmental Organisations in the country in the form of youth clubs, Madhar Sangams (Mahila Mandals), Young Farmers Associations operating at the village level and many other service Organisations operating at the national and international level. These organisations may collaborate their activities with the NSS in order to consolidate and strengthen the service base and render effective service to the needy sections of the society.
PUBLIC
The National Service Scheme is primarily aiming at campus to community activities and thereby making the students work with the people for their upliftment. Therefore, the general public should make use of the service of the student community whenever and wherever required. NSS always prefers need based activities and hence, the members of public need to approach the nearest college or school for service based assistance. They can contact the Principal or the NSS Programme Officer of the institution.
PUBLICATIONS OF STATE NSS CELL
The State NSS Cell, Puducherry has so far published the following materials for the benefit of the student volunteers, programme officers, institutions, and general public:
News Letter 2002
News Letter 2003
News Letter 2004
News Letter 2005
News Letter 2006
News Letter 2007
News Letter 2008, 2009 & 2010
NSS Volunteers Hand Book
Book on AIDS FREE PUDUCHERRY 10,000 copies
Booklet on Rain Water Harvesting and Environment
Booklet on AIDS Free Puducherry 2,00,000 copies
Booklet on First Aid
Booklet on Career Guidance and Counseling
Booklet on Voters Awareness
Book on Learning Disabilities
Valamaana Vaazhkaiku 2013
NSS volunteer work diary 2014 & 2015
<< Back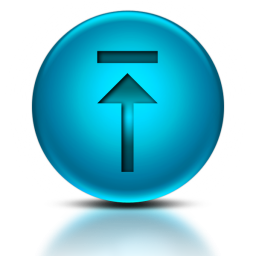 Top