ENVIRONMENT EDUCATION CELL
(Attached with State Training Centre)
Introduction:
In the Union Territory of Puducherry Environment Education Cell (EEC) attached with the State Training Centre functioning in the Directorate of School Education is involved in Environmental Educational Activities for the past two decades. To create an awareness on the Environment and to protect the Environment, the Environment Education Cell was started in 1989 by the Education Department, Govt. of Pondicherry. In addition to organising awareness campaigns to students, the Environment Education cell organises activities like creating a Green environment in school campuses and disseminates Environmental information through printed materials.
Further, Handbooks on the Environmental issues and curriculum for environment awareness for Stds I-V have been prepared and supplied to all the schools. Handouts on Water Resources of Pondicherry and Karaikal, Excavations of Aricamedu, Mangrove vegetation of Pondicherry have been brought out by this Centre.
Vedio cassettes and Slides on Aricamedu, Mangroove vegetation, Flora of Pondicherry, Nature spots, Environmental hazards of Pondicherry, Historical places of Pondicherry have been prepared and released. The Resource Centre of Environment Education Cell is equipped with rare books on Environment, audio and video cassettes, and slides . Every year Best Nature Clubs in schools are selected and prizes are being awarded. Various competitions on Environmental issues are being periodically organised and the prize winners are taken on field trips to various places of environmental importance.
The Dept. Of Science, Tech. and Env. Govt.of Pondicherry has commended the services of the Environment Education Cell by giving it the ENVIRONMENT AWARD,97 for its activities
Activities of the Env.Edn.Cell
Organising Awareness & Action based programmes in Schools
Organising In-Service Training Programmes for Teachers
Conducting Competitions for Students
Environment related functions at School level in Environment related days such as World Environment Day, Ozone Day, National Environment Month, Wild-Life Week , World Forest Day, Earth day , Energy Conservation Day etc
Organising short field trips to the nature spots
Organising Eco Tours to the Sanctuary in collaboration with Dept. of Science, Technology and Environment , and with the Department of Forest and Wild life
Promoting to participate in NEAC Activities.
Establishing NGC Eco Clubs in Schools.
Organising Project Based activities in Schools; Undertaking of yearly projects in schools like Coastal Eco-Restoration, Popularisation of GIS, Adopt A Tree Programme, Clean India Project, Raising of Herbal Garden, Globe Programme etc.
Establishing DNA Clubs in selected schools.
Project Based activities in School
Nursery Raising
Greening the School Campus
Establishing NGC in Schools
Conducting Rallys in important environment related days
Establishing Herbal Garden in Schools
Organising Heritage walk in collaboration with INTACH
Establishing eco clubs in schools
NATIONAL GREEN CORPS
Yanam - 15 Schools
Mahe - 25 Schools
Karaikal - 100 Schools
Puducherry - 250 Schools

DNA clubs:
Department of Biotechnology, Government of India has proposed establishment of DBTs Natural Resource Awareness clubs for school children , from this year. The main objective is to make children scientifically aware and participate in conserving our rich Biodiversity. 15 model schools have been selected in Pondicherry & Karaikal regions to establish DNA clubs .
National Environment Awareness Campaign
NEAC is being organized every year by the Ministry of Forest and Environment through the Nodal Agency CPREEC Chennai. In this scheme, schools in U.T of Puducherry actively taking part in the awareness and action campaign based on the theme announced by Union Ministry of Forest and Environment. Great number of teacher, students and public are given exposure on Environmental Education.
Maintanance of Local Biodiversity Register:
Preparation of Peoples Bio Diversity Register
Camps provide an effective teaching-learning approach for not only raising awareness in the children about natural processes, but also to bring them closer to nature by enhancing their feelings and appreciation for nature. In terms of skill building among students, camps are an excellent way of building skills of higher order observation, analysis, and synthesis; as well as lower order ones such as organizing, planning, etc. Camps are also opportunities for social cohesion, team work, inter personnel skills, etc. Camps, through groups, initiate the process of discovering the wonders of nature and feeling one with its complexities and taking action towards improving ones own lifestyle, making it less taxing for the planet.
Above all, camps, like any other outdoor education effort, sharpen the various senses in children and train them to use them with equal effectiveness. Unlike the present day living style and classroom teaching, where the sense of sight/vision is overused, and senses such as sense of touch are minimally used, camps help children to use the various senses appropriately. Activities encouraging the use of various senses should be carried out early in the programme to help campers enjoy the nature during the camp by using all their senses effectively. Activities such as mapping the sound; spreading the shades of a single colour seen, describing the smell of certain leaves and explaining the texture of leaves, the bark of tress, etc. conducted during a nature trail can be helpful.
Process in Bio Register Preparation
Formation of Groups
Sensitization of the students about the study, survey and possible management
Training of students in identification and collection of data on biological resources and traditional knowledge
Collection of data. Data collections includes review of literature on the natural resources of the village, Participatory Rural Appraisal (PRAs) at village level, housel hold interviews, individual interviews with village leaders and knowledgeable individuals, household heads, key actors of the panchayat raj institutions and NGOs and direct field observations.
Analysis and validation of data in consultation with teachers & environmentalist.
Preparation of People's Biodiversity Register (BR)
Computerization of information and resources
Tree adoption:
Children can adopt a tree sapling and maintain during the period of study in the school. Successful students can be given green certificate
Maintanance of public place :
Group of children may be asked to maintain and care the plants in public place parks or gardens
<< Back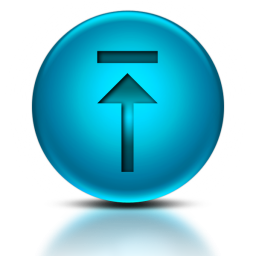 Top