STATE TRAINING CENTRE, PUDUCHERRY
INTRODUCTION
The State Training Centre was established in 1982-83 under the Centrally Sponsored Scheme of Continuing Education, with the objective to impart in-service training in various fields to all categories of teachers. After the ceasing of Centrally sponsored scheme of the continuing education and the stoppage of central financial assistance, it has been functioning as a part of the Directorate of School Education . It serves as a miniature of 'State Council of Educational Research and Training' (SCERT).
The State Training Centre has been not only catering to the in-service education needs of all categories of teachers but also providing the teachers the much needed resource support. This Centre is also entrusted with the selection and deputation of various categories of teachers to in-service Training programmes/workshops organized by various Central and State agencies in and outside Puducherry.
The Environment Education Cell conducting awareness programmes on environment and look after NGC has been functioning in the State Training Centre as its constituent.
Now the proposal for upgrading the existing State Training Centre into "State Centre of Education, Research and Training"(SCERT) is under process.
ACTIVITIES
In-service training to all category of teachers
Serving as a nodal Institution for Educational activities and training
Designing syllabi and printing of textbooks for III std Social Science
Induction Level to newly recruited TGT's
Training programme on new curriculam and taxt books ( whenever introduced)
Training in English Language Teaching
Follow up activities.
COLLABORATING AGENCIES
National Council for Educational Research and Training (NCERT), New Delhi
National University of Educational Planning and Administration (NUEPA), New Delhi
Directorate of Teacher Education, Research & Training (DTERT) - Chennai.
Centre for Cultural Resources and Training (CCRT), New Delhi
Central Institute of Indian Languages (CIIL), Mysore
Regional Institute of Education (RIE), Mysore
Central Institute of English and Foreign Languages (CIEFL), Hyderabad
Regional Institute of English-South India- ( RIESA ) - Bangalore
Pondicherry Institute of Language and Culture (PILC), Puducherry
Department of Science, Technology and Environment (DSTE), Puducherry
CPR Environmental Education Centre, Chennai(CPREEC)
Perunthalaivar Kamaraj Kirishi Vigyan Kendra (PKKVK), Puducherry
Department of Forest and Wild life, Puducherry.
PROGRAMME ADVISORY COMMITTEE
1. Secretary to Government(Education) Chairman
2. Director of School Education Member
3. Joint Director (Secondary Education) Member
4. Deputy Director (Elementary Education) Member
5. Director/Nominee of the Director-NCERT, New Delhi Member
6. Director/Nominee of the Director-NUEPA, New Delhi Member
7. Principal/Nominee of the Principal-RIE, Mysore Member
8. Officer on Special Duty, State Training Centre Member-Secretary

National Level painting/Poster Competition on Energy Conservation-2009 organized in coordination with Rural Electrification Corporation Ltd., Chennai
Bureau of Energy Efficiency (BEE), New Delhi organized National Level painting/Poster Competition on Energy Conservation-2009, for which Rural Electrification Corporation Ltd., Chennai was the nodal agency for the conduct of competition in the U.T. of Puduchery. 8058 students from 235 schools participated in the competition. 519 best entries were selected from these schools. Regional level competitions were conducted and 50 students were selected to participate in the State Level competition, out of whom 13 had been selected to participate in the National Level. The student from U.T. of Puducherry, Selvi. S.Chandhini, VI Std., Mother Middle School , Puducherry won the First Prize at the National Level.
National level Role Play competition organized by Population Education Project, NCERT, New Delhi
The Population Education Cell attached to State Training Centre organised a Role Play competition under National Population Education Project of NCERT, New Delhi for IX Std. students at school level, at Regional level, and then at State level. The students team from GHS, Mangalam, Puducherry was selected to participate in the National level Role Play competition held at Hyderabad.
Implementation of Adolescence Education Programme
Adolescence Education Programme launched by the Ministry of Human Resources Development, New Delhi was implemented in the U.T of Puducherry from this academic year 2009-10. In the I phase sensitization programme for Heads of Institutions was held at Karaikal, and one day training for teachers of High Schools and Higher Secondary Schools along with 2 students from each school was conducted in Karaikal. And a financial assistance of Rs.500/- was distributed to each school in Karaikal by the Pondicherry Aids Control Society to carry out suitable activities to create awareness on Adolescent problems.
National Children's Science Congress
State Level Children's Science Congress is being organised every year in coordination with Pondicherry Science Forum to train teachers for preparing students to submit the projects at the National Children's Science Congress.
<< Back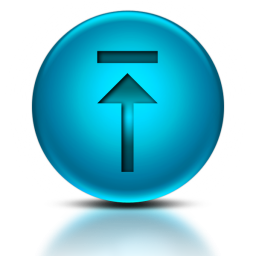 Top